Four years ago, Gartner predicted five trends in cloud computing that would influence the industry till 2015. As I understood them, these five predictions were:
Formal decision frameworks will facilitate cloud investment optimization
Hybrid cloud computing will be an imperative
Cloud brokerage will facilitate cloud consumption
Cloud-centric design will become a necessity
Cloud computing will influence future data center and operational models
It is said that hindsight is 20/20; and in hindsight, Gartner was spot on! At NetApp IT, we have strong leadership and an incredible talent pool that has helped steer our hybrid cloud journey to industry-leading maturity along the very same milestones.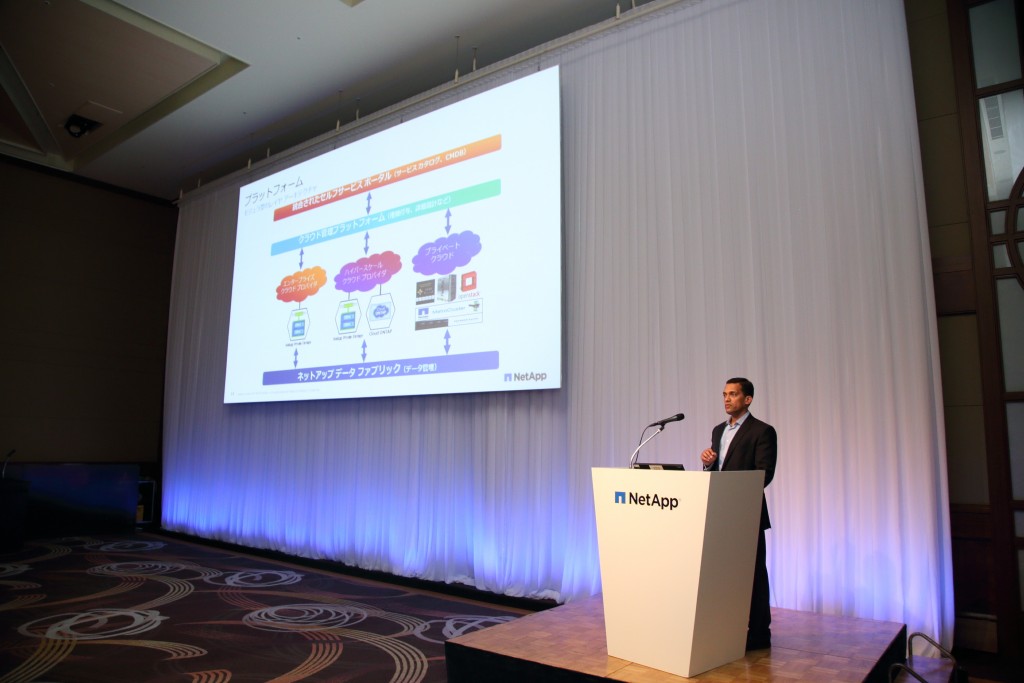 In early February, I traveled to Tokyo to speak about our cloud journey at NetApp Innovation 2016, an event coordinated by NetApp's Japan office. It was a tremendous honor to relate our cloud story to customers, partners, and employees during my presentation and at subsequent executive roundtables. The conversations and discussion there were immensely helpful in getting customer insights, debating industry perspectives and allowing me to learn if our hybrid cloud strategy not only followed Gartner, but also matched reality. Distilling the core themes of discussion and feedback from the trip into a couple of items was challenging, but here's what got the most interest: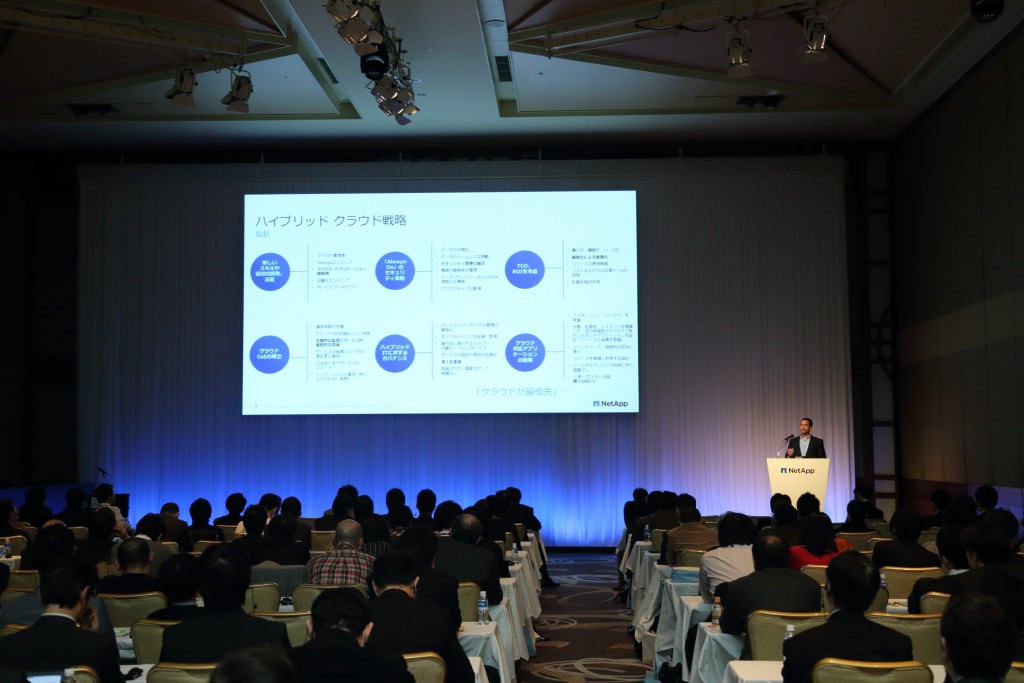 The Guiding Principles of our Hybrid Cloud Strategy
Before we even began our hybrid cloud journey; NetApp IT leadership, external experts, and industry peers worked together to identify the guiding principles that act as guardrails to speed us in our hybrid cloud journey as well as to contain scope creep. Our hybrid cloud strategy was based on these guiding principles:
Develop new skills & roles
Design an "always-on" security posture
Always think TCO & ROI
Establish a cloud center of excellence
Implement hybrid IT governance
Create cloud-aware applications
NetApp IT's first focus was always on preparing our people to meet the demands of the new skill requirements through appropriate role definition and to identify and support the right internal leaders who wanted to help lead our flight into the cloud. Running a close second was our focus on security and developing the right set of audit-friendly security controls. Ensuring that these controls were aligned with our security policies was a prime directive from leadership. Our challenge was not just to bridge the gap between security and speed, but to embed pervasive, always-on security controls so as to cast a wide net that could be controlled and maintained in a unified fashion.
Security is a key component of the risk management layer in our Cloud Decision Framework. It is at the very core of the method we used to facilitate moving the right workloads into the right clouds. In Gartner terms, our decision framework facilitated the optimization of our cloud engagement and cloud investment. The attention to formalizing and automating the Cloud Decision Framework powered our maturity in the implementation of hybrid cloud governance and allowed us to keep TCO & ROI front and center.
This part of the discussion spurred the most reflection, as attendees related their own views of the cloud journey. Some had taken a very cautious approach while others realized that their organizations were probably consuming more cloud than they knew. Our delivery of an always-on security posture, the creation of the Cloud Decision Framework, and our path toward continuous improvement were the top themes of conversation.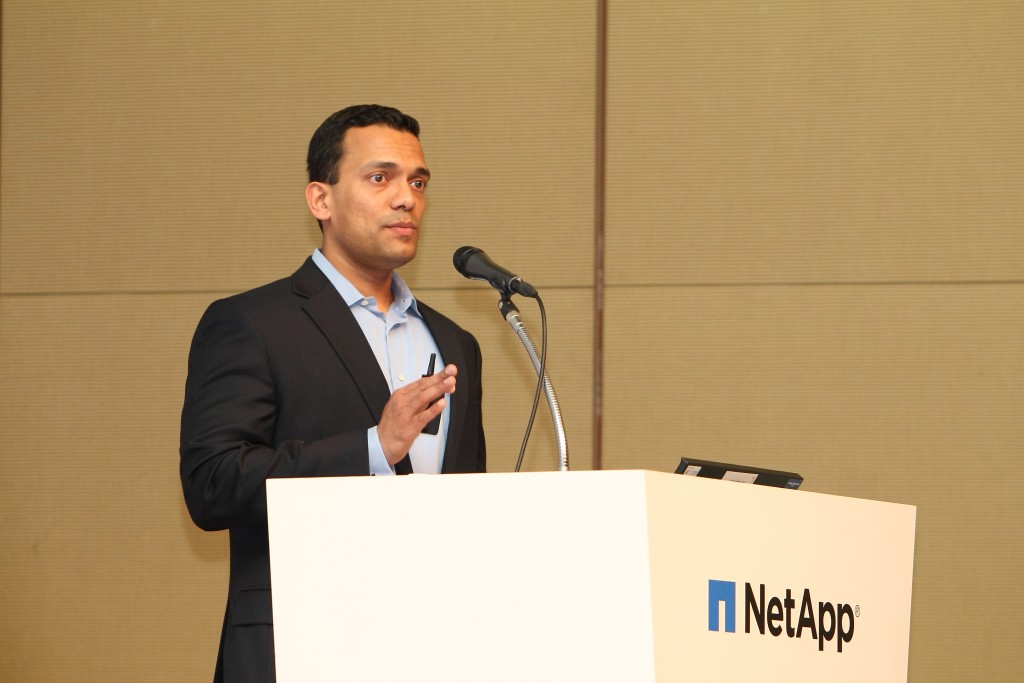 Using the Cloud on Our Own Terms
Our CIO Cynthia Stoddard gave us the guidance to use the cloud on our own terms. Formalizing our wish list of outcomes from a hybrid cloud deployment made that goal clear, tangible, and; as we have progressed through our journey – it has also been an extremely fulfilling accomplishment. Here's an abbreviated version of our wish list as we stood at the threshold of our hybrid cloud journey:
We wanted cloud speed that was embedded with security & governance
We wanted flexibility without vendor lock-in
We wanted to own the data regardless of which cloud it was in
We wanted a consistent user experience
What seemed like a lofty list at the start made for a great shared foundation for all those of us within NetApp IT that were engaged with the hybrid cloud effort. Being able to showcase how NetApp IT uses NetApp technology and innovation was the proverbial cherry on the cake.
Attendees were interested in where we started in our hybrid cloud journey. The factors, questions, concerns, and benefits that influenced our decision-making process seemed to resonate with the audience. Many told me our list validated their thought processes about the benefits that they wanted out of a hybrid cloud implementation and the compromises that they were ready to make.
People expressed surprise when seeing a quick demo of our internal self-service portal for requesting hybrid cloud services. They were favorably impressed with the user experience.
You mean this is live? You have this right now?

Yes!
"You mean this is live? You have this right now?" were common enquiries. Perhaps one of my proudest moments was saying "Yes" to that question. The simplicity, efficiency, and the attention to detail in crafting an intuitive, user-friendly interface to our Cloud Decision Framework got kudos from the audience.
One of the most favorable pieces of feedback was from internal NetApp employees, who appreciated that we shared the lessons we had learned as Customer One or the first adopter of NetApp's products and services. They particularly noted IT's stance to embrace rather than ignore or wrestle with shadow IT, which is unique in the industry. This stance helps IT to be both a partner and business enabler.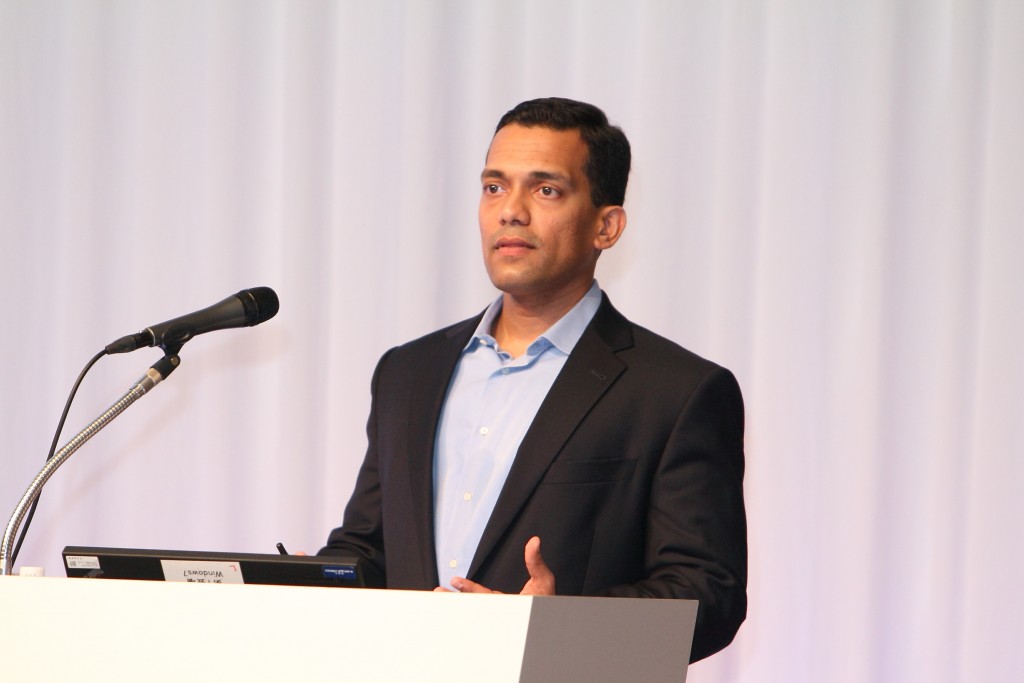 Broker of Services
NetApp IT's hybrid cloud journey is a great example of the transition of IT from being a builder and operator to being a broker of services. We have integrated a continuous focus on security, agility, innovation, and improvement. We have the good fortune to have the leadership and internal talent to help steer our hybrid cloud journey to maturity. As Customer One, we have the ability to collaborate with Engineering and Product Operations to improve NetApp's product features and ease of deployment.
By the end of my trip, I was satisfied that our hybrid cloud journey is along the right path to maturity because it not only follows Gartner, but because it was validated by our customers and partners. Thanks to the fine folks in NetApp Japan for the invitation to present at NetApp Innovation 2016, and for their warm hospitality!
If you would like to talk about our hybrid cloud journey, please feel free to contact me via email and I would be happy to share the insights and observations in greater detail.
[This post first appeared earlier today on LinkedIn Pulse]