Perhaps one of the most sticky aspects of social media is the ability to view and analyze "Who viewed you", be it your LinkedIn page, your Google Plus page, or your website.
So, let's see – what's been going on with the site?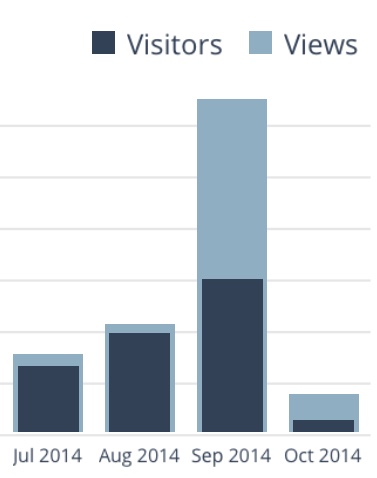 At face value, traffic here seems to be doing relatively well. Its too bad that the only comments I get seem really intent on convincing me about buying curious herbal remedies, though.
Correlating that trend with stats from LinkedIn, I think I see the reason for the upward spike..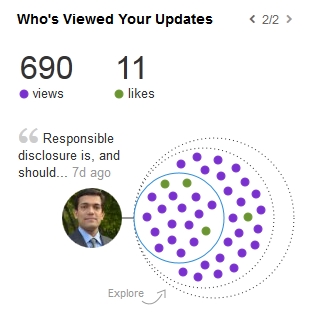 Which explains the inevitable drop…

Alrighty, then. On to the next one.